Tibetan Singing Bowls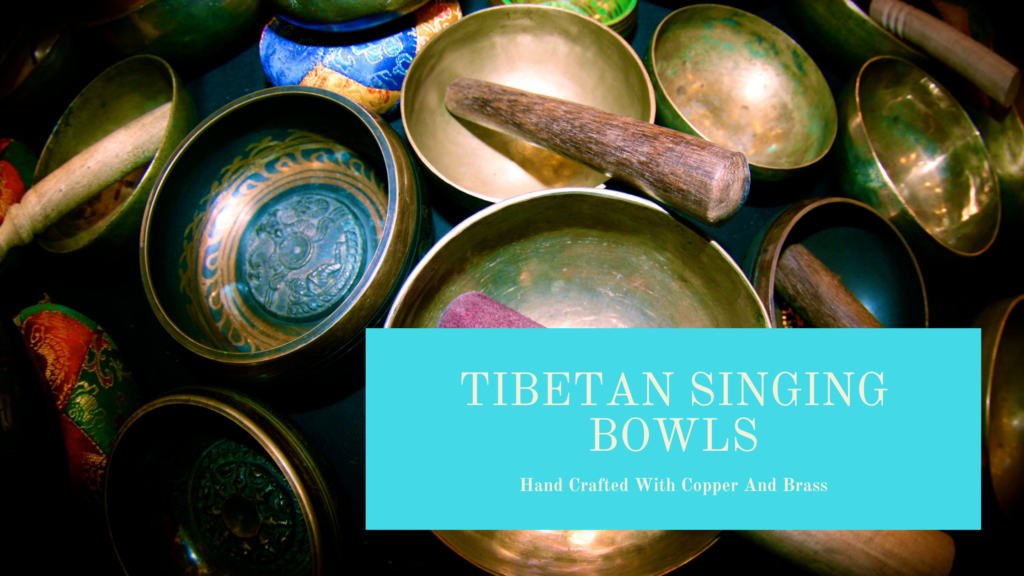 ---
     Singing bowls are therapeutic, meditative instruments played with a mallet or striker in order to accomplish various forms of sound healing. The benefits from Tibetan singing bowls have proven to be incredibly remarkable through scientific research and include:
Relaxation

Stress relief

Healing

Transformation

Raising of one's consciousness

Pain relief

Spiritual awakenings

Mental acuity

Overall improvement in well-being
---
     Tibetan singing bowls are typically constructed with multi-metal alloys that include copper, zinc, iron and traces of gold and silver. This construction process is an ancient Tibetan formula called "panchaloga". This gives Tibetan bowls their signature soul-satisfying, earthy bell-type sound.
---