Yes you can have an amazing yoga experience right from the comfort of your own home. Online yoga has quickly become one of the most popular virtual fitness sectors around.
It's on demand, its high quality and there are plenty of amazing solutions from which you can choose. This guide will show you everything you need to get started and enhance your yoga practice at home!
But First A Brief History Of Yoga's Origins:
Yoga is an ancient form of mind body exercise with its origins dating back at least 1000 years to India. It was introduced into western societies approximately 100-150 years ago and has since evolved into a very popular system of exercise.
Benefits of practicing yoga include:
relieves stress and anxiety
improves flexibility and circulation
illicits better sleep quality
increases muscle strength
promotes mental and emotional well-being
Like many other forms of fitness in the modern world, yoga is integrating tech solutions that allow the yoga student greater access to a wider range of online classes and can also help enhance correct practice and pose techniques.
Virtual Yoga Classes Via Live Stream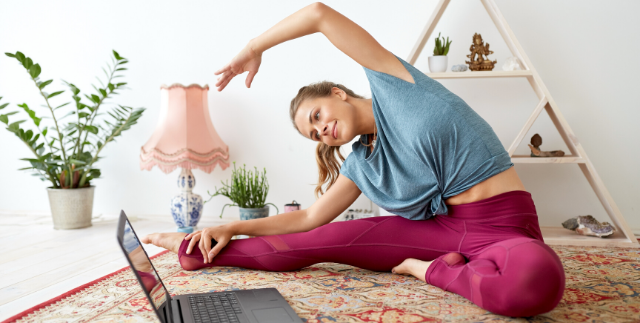 In the wake of the Coronavirus quarantine many yoga studios across the U.S. began offering their courses virtually. Two-way live streaming a yoga class allows you the studio experience from the comfort of your own home with a live teacher, no commute and great pricing.
Video conferencing apps like Zoom lets studios and instructors re-create some semblance of a normal yoga class. You can view the instructor in the main video chat screen and students can all see each other in the little video boxes located at the top of the screen or you can choose to remain private.
It's obviously not the same as an in-person class, but it can be more intimate and when the class is over you are already home where you can prolong that after yoga bliss. You can enjoy online yoga classes from studios located anywhere in the world such as One Space Yoga based in Hawaii or Sky Ting in Manhattan or check to see if your favorite local studio offers classes via live stream.
On Demand Yoga Videos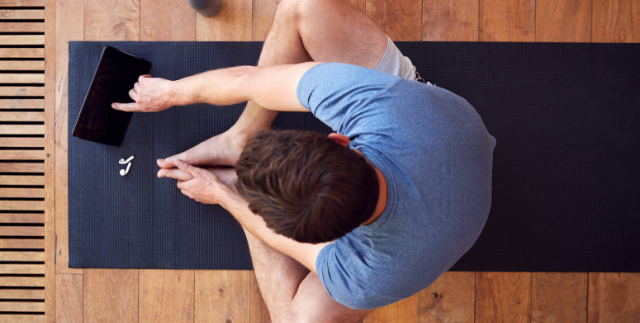 Another way you can practice yoga in your own living space is by utilizing pre-recorded yoga videos. This option allows you to take a class on your own personal schedule.
It is a great way to learn new techniques and practice at your own pace since you have the ability to stop and pause as you wish. The following yoga streaming services offer some of the most OM-inspired classes on the web.
---

Discover hundreds of classes, from vinyasa flow to foundation builders for beginners. Practice unlimited yoga anytime, anywhere. Stream or download 15-minute to two-hour classes and practice when you want.
Practice unlimited yoga all month for less than the cost of a studio drop in. The Gaia Yoga Experience helps you to expand your practice by exploring yoga poses with world-renowned instructors and helpful pose guides.
---

YogiApproved is an online yoga, health and wellness publication for your life on and off the mat. Articles, videos, tutorials, everything you need to get the most out of your yoga practice.
Enjoy hundreds of premium yoga classes from top instructors in the comfort of your own home. Plus as an eco-conscious free bonus they plant a food-producing tree for every class you take! YogiApproved also offers themed programs consiting of multiple classes designed to help you reach your specific goals
---

OmStars has focused on bringing authentic yoga classes to its platform, with levels that are good for intermediate and more advanced practitioners.
You can start as a total beginner, dive deeply into traditional practice or follow the Ashtanga discipline, take part in a specific challenge, learn how to handstand or relax and restore with yin. OMstars provides unlimited streaming on all your devices offering over 1,000 different classes and courses that support your practice on and off the mat.
---

With numerous custom classes, yogis of all different levels will find plenty of ways to stay motivated and challenged with Gaiam Yoga Studio. Classes focus on specific goals such as flexibility, balance, relaxation, and strength. It is also possible to practice based on different themes such as yoga for back pain, prenatal yoga, and yoga for runners.
You can even create your own custom flow using the platform's feature that allows you to add blocks of poses to classes. Gaiam also offers access to their library of yoga poses, and the option to choose music or create your own playlists from your music library.
---
Best Yoga Apps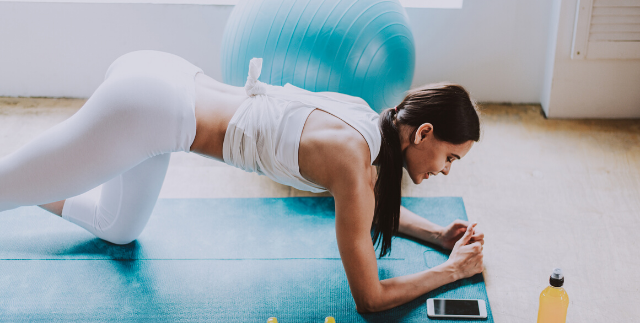 Take your yoga tech to another level with the following apps that feature AI, biosensors and tracking of your progress. Yoga apps provide you the ability to carry your yoga practice with you wherever you go and practice on the fly.
---

AI powered personal yoga assisstant app Zenia uses motion tracking and data from thousands of yoga lessons to analyze your movements. Zenia adapts to the pace and monitors progress on individual metrics giving you real-time feedback on your asana performance.
Zenia utilizes the front camera of your mobile device to recognize your movements and through voice provides gentle corrections to keep the practice as safe and effective as possible. Zenia encompasses the best of computer vision and machine learning and incorporates it into all of its yoga routines.
---

Down Dog is an app that you can use as you progress in your yoga practice as it has plenty of lessons and routines for all levels. Choose from beginner to expert and different practice durations, from 10 minutes to 110 minutes.
Down Dog offers a non-intimidating entry into yoga, while still providing plenty of challenging classes for more advanced yogis. The app generates new sequences of moves and allows you to choose a pace and specific focus, so you never have the same class every time.
---

With a huge team of quality, experienced instructors and a wide variety of classes, Glo is a great choice for yogis who can rarely make it to a studio class.
You can use the app's search filters to find the exact type of class you need, whether it's beginner or advanced, short or lengthy, or for a specific need, such as back pain. It's very beginner-friendly, but also offers many challenging classes for when you want to take your yoga to the next level.
---

If you shy away from the yoga studio because you're self-conscious or feel like you can't keep up with the class, Pocket Yoga is a great, beginner-friendly app to try. The app features a library of almost 200 poses, all illustrated and explained in detail.
You can search the library by pose type or level of difficulty, or browse an alphabetical list. If you prefer routines, there are five animated classes to choose from, all led with clear, gentle instructions. Pocket Yoga is a great app for kids as well and can be customized by changing the difficultly level or duration for each routine.
---

Yoganotch is a personal AI yoga assistant app and biosensor that provides live personalized advice during your yoga practice with feedback narrated by professional yoga teachers.
The app comes with professional yoga classes and precise 3D motion analysis of your every pose. It gives you all the tools to analyze your yoga technique and quantify your personal progress. Classes are prepared by world-class teachers with a deep understanding of human anatomy and yoga biomechanics.
Classes are typically 5-30 minutes long and designed for yoga practitioners with various experience levels and goals. Yoganotch is powered by Award-winning Notch motion sensors that enable precise 3D reconstruction of your every yoga posture.
Notches are tiny wearable sensors that have been validated by thousands of developers worldwide. Yoganotch app and biosensor is ready to use in seconds. Wear it with any clothing and use it whenever and wherever you choose to practice. Yoganotch is currently only available for iOS.
---
A Virtual Reality Yoga Retreat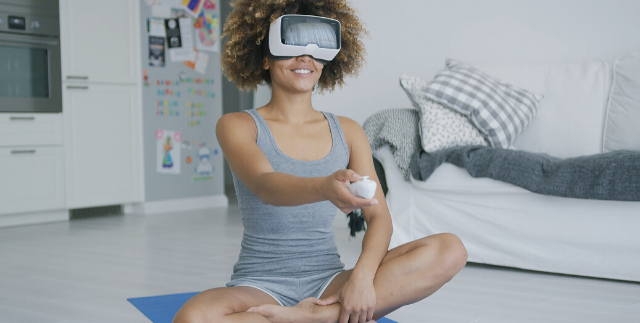 Do you feel like immersing yourself in a serenely green forest setting or a little cove on the Mediterranean? Would you like to practice yoga to the calming energy of a beautiful lake or do a quick session on a tropical beach during sunset? Namaste Virtual Yoga Retreat uses the ability of virtual reality to set the stage based on the mood of the user for these different environments.
According to their website: "Namaste Virtual Yoga Retreat is a virtual reality yoga studio. But it is so much more than just a place to learn. It is a place to escape to. A place to forget about your hectic life and a place where you can let your guard down and focus on yourself. It combines virtual reality, the latest in entertainment technology, with yoga, an ancient form of fitness and mindfulness training."
---
Best Wearables For Yoga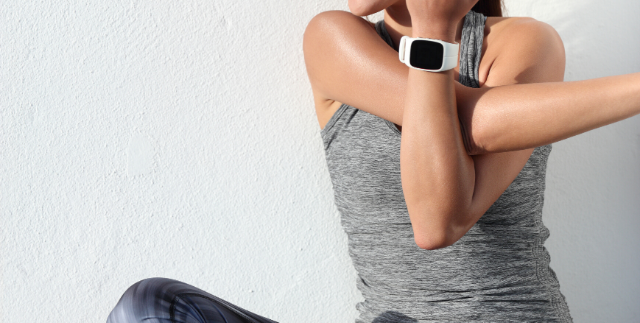 Wearables have been used mostly for running and cycling however technologies featuring yoga are becoming more prominent. The following yoga wearables will help you get the most out of your practice.
---

Apple Watch is probably one of the best smartwatches for yoga as it has a dedicated yoga tracking option. You can track a yoga workout with an Apple Watch running watchOS 5 or later by asking Siri to "start a yoga workout". Apple Watch also offers a number of yoga apps that can be downloaded to it as well such as Pocket Yoga, FitStar Yoga and Sworkit.
---

Wearable X and their Nadi X smart yoga pants include integrated sensors and haptic feedback that helps users improve their yoga poses. The yoga session starts with the pulse sensor being clipped into the Nadi X pants behind the left knee and is paired with the user's smartphone.
Once the yogi starts the practice with the Wearable X mobile app, the smart pants will start guiding the user into correct poses with light vibrations. The accelerometer values are then processed in the smart phone, and it will let you know if you have correctly made it into the pose.
---
Home Yoga Gear And Accessories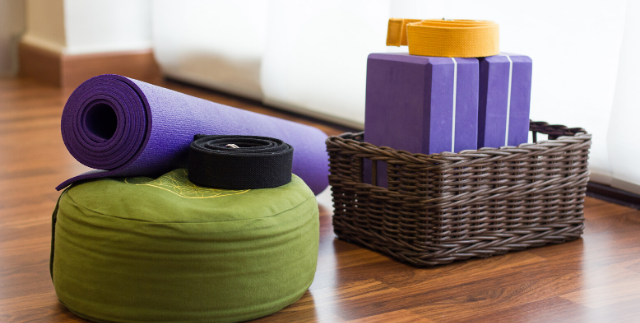 Some of the essentials you will need for your home yoga experience from high-tech to the basics and a little mixture of both can be found on the following yogi-inspired e-shops.
---

YogiFi is an AI powered yoga mat. It includes seamless sensor technology embedded inside the mat to track your yoga poses. It provides the user with real-time feedback to correct poses, and monitor your daily progress. YogiFi comes with a companion app that gives the user access to data from yogis around the world, a leader board, and workout results.
---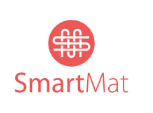 The SmartMat Yoga Mat is able to focus on correcting alignment, balance and achieving a more perfect pose. The first time you use your SmartMat, it will take you through a series of movements to calibrate your body shape, size and personal limitations.
Your personal profile information is stored in your SmartMat App, and will help SmartMat detect when you're out of alignment or balance. Over time, it will automatically evolve with updated data as you improve your yoga practice. You can also track, store and monitor your progress with the app on your iPhone, iPad, or Android phone or tablet.
---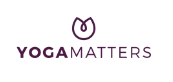 Sri Dharma Mittra created this amazing tool in 1977 to help people gain increased mobility and flexibility in achieving postures they never thought they could do. It's made from an eco-friendly, all natural cork material, as well as being lightweight and strong enough to withstand your body weight. This yoga wheel aids yoga posture flexibility and stretches back muscles.
---

Manduka Yoga Blocks Made From Recycled Foam
Manduka's recycled foam yoga block is first among equals, it redefines the quality and recycled content standards for all foam blocks. Between 50 to 75 percent of each block is guaranteed to contain a mixture of postindustrial and post-consumer recycled EVA foam without compromising durability or performance. Each block has radius edges for comfort and beauty and are high density and extremely durable, yet with a soft, comfortable grip that is also slip-resistant.
---

Gaiam Yoga Gear And Accessories
Gaiam has been an innovator of premium yoga mats, props, clothing, and accessories for over 25 years and counting. From the beginner to the expert Gaiam has everything a yogi needs for their practice.
---
Crystal Singing Bowl Sets For Amazing Sound Healing And Meditation

Latest posts by Chris Austin
(see all)