For mind, body and spirit!

Latest posts by @HolisticKingdom (see all)
What Is Holistic Medicine?
Holistic medicine seeks to treat the whole person and not just the symptom through a variety of techniques that includes the use of traditional medicine as well as natural methods.
The overarching theory of holistic medicine is rooted in the belief that the body can heal itself and when healed is able to maintain its own health through a process known as homeostasis.
Homeostasis is the balance of body, mind and spirit that you naturally gravitate to on your own and is considered to be total wellness.
This differs to some degree from certain aspects of traditional western medicine that typically seeks to treat symptoms without the emphasis on healing and prevention.
So with the differences in their approach and styles, traditional and natural medicine can and should coexist within the health care profile of any individual.
To neglect one for the other could hurt the chances for the greatest potential of wellness.
What Is Natural Medicine?
An important aspect of any holistic approach to wellness is in deciding the best treatment to seek for a given ailment or health condition.
The traditional medical definition of 'medicine' is "a method for diagnosing, treating, or preventing disease and other damage to the body or mind." according to most dictionaries.
However, the definition of natural medicine is exactly the same, the only difference being in the methods prescribed to treat the health issue.
Where a traditional western medical doctor would recommend pharmaceutical medications or surgical procedures, a natural medicine doctor prescribes herbal remedies and various other therapeutic techniques.
A holistic approach to medicine involves taking the whole being into account and integrating aspects of both traditional and natural medicine for the greatest benefit to the patient.
---
Types Of Natural Holistic Medicine
There are more options to treat health ailments than most people realize and there are times when traditional medicine is warranted and necessary.
However, there is a growing movement towards natural medicine in large part due to it generally having minimal side effects, being less invasive than surgery and having more long term benefits than staying on a medication for an extended period of time.
In the field of natural medicine you will find treatments for all types of disease and unwanted health conditions, including for pain management.
It is a whole being approach that also includes taking factors such as mental and emotional wellness into consideration.
So in addition to seeking advice from traditional medical doctors, holistic medicine prescribes seeking out other doctors in fields such as Ayurveda, Traditional Chinese Medicine (TCM) and Naturopathic Medicine(NDs).
At one time considered 'alternative' methods, the following practices are prescribed by natural medicine practitioners to prevent and cure a wide variety of unwanted health conditions and are leading the industry's growth in terms of market share.
1. Herbalism
Herbalism is a growing field with many advancements being made in clinical research.
Herbalism aka using non-vitamin, non-mineral herbal supplements involves ingesting or using skin applications of plant-derived extracts.
Herbal remedies when taken in the correct amounts are non-toxic and more readily utilized by the human body.
They are more bio-available because they are natural and non-synthetic as is a pharmaceutical.
Although many cases have been made that prove herbal medicine can replace traditional medicine for treatment of certain diseases and ailments, always consult with a trusted physician before discontinuing use of any prescribed medication.
---
2. Acupuncture
Used by multiple millions of patients around the world especially for natural pain management.
Acupuncture is a form of TCM used by a variety of holistic practitioners that involves the insertion of tiny needles into specific points on the body.
Acupuncture has been scientifically proven to help issues related to back and neck pain, arthritis and headaches.
It is used as an overall wellness practice for stress reduction and relaxation as well.
Relatively few complications have ever been cited in conjunction with the use of acupuncture but the patient should take adequate measures to investigate the credentials of any practitioner before making a visit to an acupuncturist.
---
3. Mind Body Exercise
Studies have proven that mind body exercise is more effective because it incorporates characteristics not found in regular exercise.
Mind body exercise can be an integral part of holistic medicine as it has been proven to reduce pain better than pharmaceutical medications including those such as Advil or Tylenol.
The overall technique is accomplished simply by focusing the mind on the body during exercise.
There are many well known methods that induce and enhance this connection. Yoga, tai chi and qigong, for example include many breathing techniques that encourage mindful movement.
These modes of exercise create greater stress reduction and better mental and physiological benefits.
It has been proven that these benefits exceed those received through exercise not including the mindful aspect.
---
4. Body Detoxification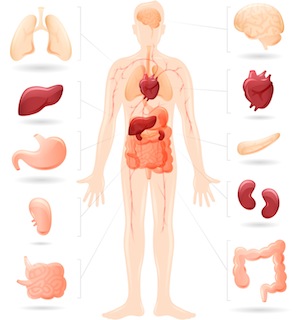 Body detoxification is advised by holistic health care practitioners because of modern day toxicity risks.
It is well known in the holistic health care world as well as the traditional medical establishment that toxicity is present in drinking water, air pollution and ground soil in many forms.
Body toxicity has many unwanted side effects and is not easily expunged due to the fact that toxicants reach the molecular and cellular level.
Taking a pharmaceutical drug to relieve a toxicant from the body would only serve to trade one toxic substance for another.
Human organs, especially the liver, do detoxify the body remarkably well on their own.
However, the organs can only work so fast and the build-up created by an overload of toxicants vs. the amount of time it takes the human body to perform its detoxification role can be harmful.
Although there is no magic formula or quick fix for body detoxification some of the main areas to consider for possible toxic overload are the liver, colon, and intestines.
Body detoxification in the form of organic juicing, whole food dietary plans, herbal cleansing supplements and fasting programs can serve to jump start the detox process in the body and reach deeper into the cellular and molecular level.
---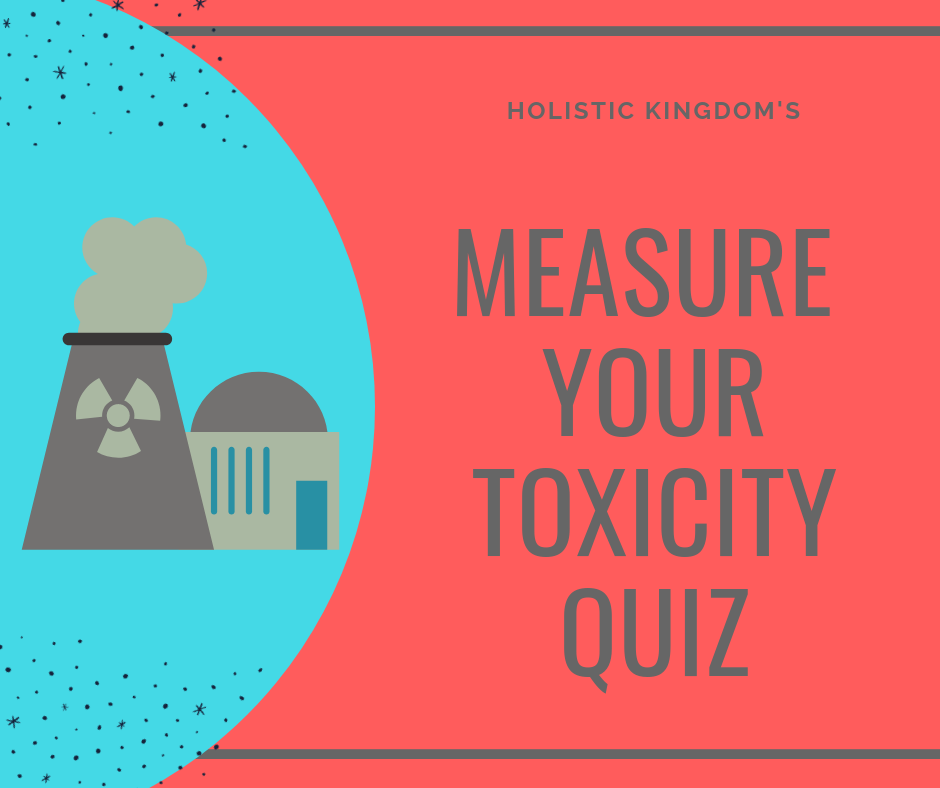 Want To Measure Your Toxicity? Take Our Quiz!
---
5. Energy Healing
Energy healing is an up and coming form of therapy that treats the body's energetic level.
Energy healing aka energy medicine is a vast and growing field of study that includes therapies such as reiki, massage, spiritual healing and biofield tuning.
Aspects of energy healing are taught in a majority of medical schools and it is viewed by many in the field as the future of medicine.
This is primarily because science has proven that all human cells, gene expression, and DNA operates and communicates through measurable frequencies and vibrations of energy that determines every aspect of our health and well-being.
Being able to manipulate and enhance these frequencies and vibrations is what energy healing is all about.
---
6. Meditation
Many scientific studies have been released in recent years touting the benefits of meditation.
Practitioners of meditation have long purported its many benefits and their positive claims are now backed by science.
Meditation can be practiced in a multitude of ways to benefit a wide range of important health factors such as stress and emotional wellness, which are known to be very common precursors to disease.
It is estimated that more than 18 million people practice meditation on a regular basis in the U.S. alone and that number is said to be growing rapidly.
---
Conclusion
It has been shown through scientific studies that most if not all pharmaceutical medications, irrespective of their effectiveness, leave behind toxic residue in the body that can cause many unwanted side effects.
Non-toxic natural medicine methods have been used successfully to treat a number of different health conditions and can have the added benefit of improving overall wellness.
Typically health and wellness issues that are easier to diagnose such as allergies, lower back pain or stress maybe better treated by natural means.
Holistic medicine is a well-rounded approach to health care that involves the use of both traditional and natural medicine.
---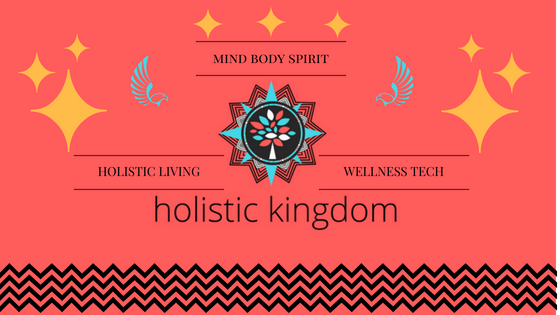 Start A New Journey To Your Overall Well Being With Us!
---
---
Article Sources:
Yang Y, Eisner I, Chen S, Wang S, Zhang F, Wang L, "Neuroplasticity Changes on Human Motor Cortex Induced by Acupuncture Therapy: A Preliminary Study." Neural Plast. 2017;2017:4716792. doi: 10.1155/2017/4716792.
Zeidan F, Johnson SK, Diamond BJ, David Z, Goolkasian P. "Mindfulness Meditation Improves Cognition: Evidence of Brief Mental Training." Conscious Cogn. 2010 Jun;19(2):597-605. doi: 10.1016/j.concog.2010.03.014.
Amir Qaseem, MD, PhD, MHA; Timothy J. Wilt, MD, MPH; Robert M. McLean, MD; Mary Ann Forciea, MD, "Noninvasive Treatments for Acute, Subacute, and Chronic Low Back Pain: A Clinical Practice Guideline From the American College of Physicians", Ann Intern Med. [Epub ahead of print 14 February 2017]

:.

doi: 10.7326/M16-2367
Harvey R1, "Review of Whole Person Healthcare", Volumes 1, 2, & 3 (2007)., Psychotherapy (Chic). 2009 Jun;46(2):272-3. doi: 10.1037/a0016078.
National Center for Complementary and Integrative Health, "Naturopathy: An Introduction", pub D372, April 2007.
María Esperanza Rodríguez-van Lier, Luis Manuel Hernández Simón, Rosa Estela López Gómez and Ignacio Peón Escalante. 2014. "Intergrative Health Care Method Based on Combined Complementary Medical Practices: Rehabilitative Acupuncture, Homeopathy and Chiropractic." African journal of traditional, complementary, and alternative medicines: AJTCAM / African Networks on Ethnomedicines 11: 1: 180-186.
Adam Burke, Dawn M. Upchurch, Claire Dye and Laura Chyu. Sep 2006. "Acupuncture Use in the United States: Findings from the National Health Interview Survey." Journal of Alternative and Complementary Medicine (New York, N.Y.) 12: 7: 639-648. 10.1089/acm.2006.12.639.
Luskin F1., "Transformative Practices for Integrating Mind-Body-Spirit." J Altern Complement Med. 2004;10 Suppl 1:S15-23.
Ross A1, Thomas S, "The Health Benefits of Yoga and Exercise: a Review of Comparison Studies." J Altern Complement Med. 2010 Jan;16(1):3-12. doi: 10.1089/acm.2009.0044.
Birdee GS1, Wayne PM, Davis RB, Phillips RS, Yeh GY., "T'ai Chi and Qigong for Health: Patterns of Use in the United States." J Altern Complement Med. 2009 Sep;15(9):969-73. doi: 10.1089/acm.2009.0174.
Harvard Health Publications, Harvard Medical School, "Yoga For Anxiety and Depression." April 1, 2009
Olson H1, Betton G, Robinson D, Thomas K, Monro A, Kolaja G, Lilly P, Sanders J, Sipes G, Bracken W, Dorato M, Van Deun K, Smith P, Berger B, Heller A. "Concordance of the toxicity of pharmaceuticals in humans and in animals." Regul Toxicol Pharmacol. 2000 Aug;32(1):56-67.
"Toxicity Assessment Basics" Chapter 3, The Foundation for American Communications (FACS)
3800 Barham Boulevard, Suite 409, Los Angeles, CA , 90068
Suzanne White, M.D., Children's Hospital of Michigan Regional Poison Control Center Detroit Medical Center-Wayne State University, "Dioxin: Toxicity and Health Effects"
Arun K. Shanker, "Mode of Action and Toxicity of Trace Elements", Central Research Institute for Dryland Agriculture (CRIDA), Indian Council of Agricultural Research (ICAR), Santoshnagar, Hyderabad, 500 059, India