Description
Metatron's Cube Symbol Wooden Crystal Grid
Metatron's Cube is one of the most powerful symbols in all of Sacred Geometry. This visually pleasing sacred symbol contains ALL of the 'platonic solids' within its design.
The platonic solids represent ALL combinations of geometric shapes found in nature and were first discovered by the famed philosopher and scientist Plato around 360 BC (see image below).
The overall circular shape of this crystal grid promotes and amplifies the energetics of wholeness, unity and infinity.
All crystal grids 'work' by way of setting intentions for the crystals placed on top of them. This grid is best suited for intentions involving uplifting your vibration, raising consciousness, manifesting your Soul Purpose and connecting to your highest timeline. Some suggestions for the usage of this crystal grid are:
To elevate the effectiveness and benefits of a meditation and/or mind-body practice.
To help realize and access untapped or under-developed spiritual gifts and abilities.
To better connect with Universal energies such as the Law of Attraction for increased manifestation powers.
We suggest getting your grid started off in just the right way with a marvelous and powerful Crystal Energy Generator to place as its focal point and centerpiece.
If you don't know how to effectively use a crystal grid or need a quick refresher, check out our Crystal Gridding step-by-step directions.
It should be noted that this is a custom wood grid and each piece is unique unto itself with no two grids being exactly alike. There will be variations in coloring, grain and texture that will make it your very own special grid.
Crystal grids are very beneficial additions to anyone's spiritual 'tool box' and this is a nice-sized 12 inch wooden grid that is lightweight yet durable. This crystal grid can also be used as an altar plate and/or decorative art piece.
---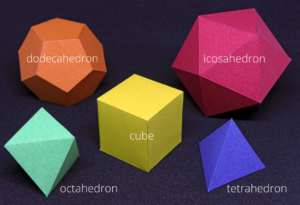 ---
Material: Lightweight wood with natural grain
Shape: Round
Design: Metatron's Cube
Width: 12 inches
Thickness: 1/8 inch
Weight: 0.5 lbs.
Color: Off white/light tan